Amelia Joffe
General Hospital
Portrayed by
Annie Wersching - (March 8, 2007-September 20, 2007)
Darby Stanchfield - (May 2007; temporary recast for 2 weeks)
Duration
May 2007-September 20, 2007
First appearance
May 2007
Last appearance
September 20, 2007
Cause/reason
Left town
Created by
Robert Guza Jr.
Introduced by
Jill Farren Phelps
Profile
Birth name
Amelia Monroe
Alias(es)
Amelia Joffe
Gender
Female
Occupation
Producer of Everyday Heroes
Residence
Port Charles, New York (Formerly)
Amelia Joffe was a fictional character on the ABC Soap opera, General Hospital. She was the daughter of the late Bill Monroe and Mrs.Monroe also Sam McCall's former step-daughter from her marriage to Bill Monroe.
Background
Her father, Bill Monroe, left her mother and married gold-digger Angela Monroe (Sam McCall). The relationship became abusive and after Bill discovered Sam's true intentions, Sam was forced to kill him in self-defense.
Storylines
Amelia came to Port Charles in order to expose Sam's past and ruin her life.
As a result of Sam's actions for saving many of the residents of Port Charles at the Metro Court Hotel during a crisis, Amelia courted her to host a new show called Everyday Heroes, a show that she produced.
Sam was flattered but initially reluctant. Amelia was persistent and finally convinced Sam to give it a try. What Sam didn't realize was that Amelia was the daughter of Bill Monroe, one of the men Sam had, under various aliases, married and stolen fortunes from.
Amelia was out for revenge. She was convinced that Sam, at the time using the name Angela Monroe, had murdered Bill when he'd realized that she was about to steal his fortune. The truth was that Sam had killed Bill Monroe in self-defense. Sam, using the alias Angela, had been arrested and tried for the crime but in the end had been acquitted. Amelia was not satisfied with the verdict and intended to expose Sam for the fraud that she was.
Amelia also had a sexual fling with Sonny Corinthos.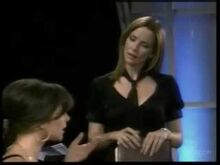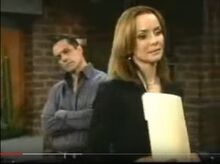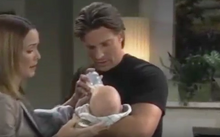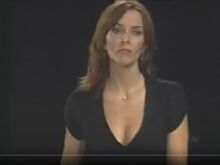 Sam's behavior raised questions, and Amelia started suspecting Sam of kidnapping Jake Spencer. She went to Jason with what information she had on Sam, including all of her aliases and the marriage scams. Jason defended Sam, but he wondered why she had hidden information from him about her past.
Jason Morgan with the help of Amelia, made several calls to Maureen and heard a baby crying. Amelia became suspicious, as Maureen's newborn daughter died a few months before in a house fire. Jason and Amelia track down Maureen and find Jake Spencer with her. Maureen hands the baby over and reveals that Sam saw the kidnapping happen. This caused Sam and Jason to break up.
Community content is available under
CC-BY-SA
unless otherwise noted.