Bill Monroe

General Hospital
Duration
2007
First appearance
June 18, 2007
Last appearance
June 25, 2007
Profile
Birth name
William Monroe
Gender
Male
Died
2000's
Cause of death
Shot and killed with a shotgun in self-defense by Sam McCall
Occupation
Businessman
Title
Billionaire

Relationships
Family
Monroe family

---

Spouses
Mrs. Monroe (divorced)
Sam McCall (Invalid; as Angela Monroe)

---

Children
Amelia Joffe (daughter with Mrs. Monroe)

---
Bill Monroe was a fictional character on ABC daytime Soap opera , General Hospital.
Casting
Background
Bill Monroe was a wealth divorcee and father of Amelia Joffe.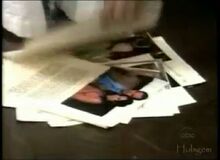 Bill ended up marrying the much younger "Angela", who was actually con-artist Sam McCall, using an alias on her final mark.
Storylines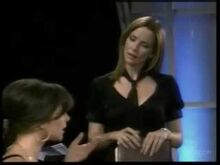 Sam, under con alias of Angela, married Bill Monroe after he divorced his ex-wife and left his daughter Amelia Joffe.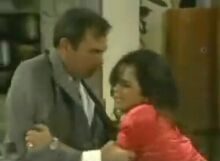 Bill was abusive towards "Angela" during their marriage. He found out she was a con artist trapping wealthy men into marriage in order to steal their fortunes. He turned violent and threw Sam across the room, beating her to the ground. Sam found a shotgun in the cabinet, while Bill brandished a fireplace poker. Sam ended up shooting and killing him in self-defence.
Community content is available under
CC-BY-SA
unless otherwise noted.