This article is incomplete. Please edit this page and help bring it up to standards.
Please remove this template once this article is no longer incomplete.
Brad Cooper and Lucas Jones
Parry Shen and Ryan Carnes as
Brad Cooper and Lucas Jones
General Hospital
Couple nickname
Brucas
Marriage/relationship dates
2014 (fling)
Aug 2014 - Jun 2016
(lovers)


Jun 13, 2016 - present

Status
Married
Profile
Age at wedding or meeting
Brad (Unknown)
Lucas (26)
Gender
Male, Male
Couple residence

Cooper-Jones Apartment


Port Charles, New York
Brad Cooper and Lucas Jones are a fictional couple on the soap opera General Hospital.
Casting
The role of Brad was originated by Parry Shen in 2013.
The role of Lucas has been portrayed by Ryan Carnes since 2014.
Background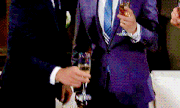 Lucas is the biological son of mob boss, Julian Jerome and the late, Cheryl Stansbury and the adoptive son of the late, Dr. Tony Jones and Nurse Bobbie Spencer.
They are the first gay couple on GH.
On June 13, 2016, Brad and Lucas were finally married at Julian and Alexis' house.
The couple have never walked The Nurses' Ball red carpet together but were a couple at the ball in 2015 and 2016.
The couple doesn't have an official song yet.
Storylines
Brad and Lucas met at The Floating Rib and they started to commiserate. They went back to Brad's place and slept together.
Proposal videos
Lucas professed his love for Brad on February 14, 2015. Brad proposed to Lucas at the 2015 Nurses' Ball on May 1-4.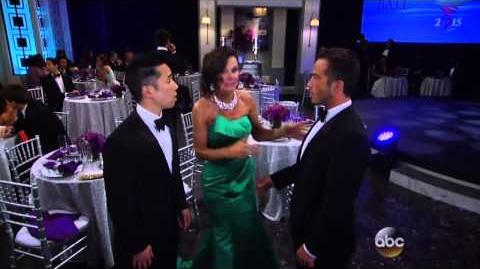 Wedding video
Brad and Lucas were married at Julian and Alexis' house on June 13, 2016.
Photo gallery