Chase Wright
General Hospital
Portrayed by
Sean Blakemore
Duration
2003
First appearance
November 3, 2003
Last appearance
November 7, 2003
Cause/reason
Left town
Profile
Gender
Male
Occupation
Con-artist
Thief


Relationships
Romances
Sam McCall (lovers, pre-2003; kissed, 2003)

---
Chase Wright was a fictional character on ABC daytime Soap opera, General Hospital.
The role was originated by actor Sean Blakemore, who later returned to the series as Shawn Butler in 2011.
Casting
Chase Wright was portrayed by Sean Blakemore in 2003.
Chase Wright was a short term character.
Sean Blakemore returned to General Hospital as a new character Shawn Butler, who was his main character role in 2011.
Background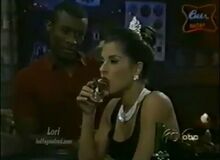 Chase Wright was Sam McCall's ex-boyfriend and the only African American man Sam McCall had ever been with on General Hospital.
Chase Wright was a con-artist and a thief.
Storylines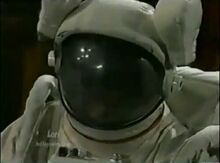 Jasper 'Jax' Jacks was trying to find the Dead Man's Hand which is the actual cards Wild Bill Hickock was holding when he died. His father John needed them to live as the cards are good luck. During an event that was held at the Haunted Star, Chase made his way through the room full of unconscious people and stole the Dead Man's Hand. But soon after the guests woke up, Sam McCall gets a call from ex-boyfriend Chase saying that he has the Dead Man's Hand but wants Sam to come to his hotel room.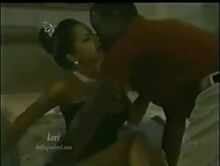 Chase wants Sam to take off her clothes and sleep with him but Jax comes in and saves Sam from sleeping with Chase.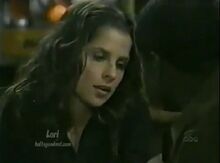 Sam arrives at the Floating Rib where Chase and Sam rekindle their romantic past. Jax walks in, finds Sam with Chase, and becomes jealous. Sam assures Jax that she is putting on an act for Chase. Jax and Sam make a deal with Chase for the Dead Man's Hand and Chase agrees to it. They gamble and when Chase loses the game, the Dead Man's Hand was gone because Georgie Jones and Dillon Quartermaine stole it. Jax and Sam track them and the Dead Man's Hand down.
It was unknown what happened to Chase Wright but he was written off.
Community content is available under
CC-BY-SA
unless otherwise noted.