Jurassic World: Dominion Dominates Fandom Wikis - The Loop
Play Sound
Curtis Ashford and Jordan Ashford are fictional characters and a popular former couple from the ABC daytime soap opera General Hospital.
Casting
On November 19, 2015, Soap Opera Digest broke the news that Donnell Turner had been cast as Curtis Ashford, who would prove to be a valuable resource for a scheming Hayden Barnes-Cassadine (Rebecca Budig).[2]
While his character is not a doctor, Turner appeared in the recurring role of Dr. Aiden Williams on Days of Our Lives in 2010.[3]
Turner's other credits included recurring role of a doctor on The Young and the Restless, as well as appearances on prime time dramas How to Get Away with Murder and Revenge.[4]
He made his first appearance on November 30, 2015.
On March 14, 2014, the role of Jordan Ashford was originated by actress Vinessa Antoine. After 4 years with the show, Antoine announced her departure on July 16, 2018. Antoine chose to leave the series after she was cast in the lead role of the upcoming Canadian drama Diggstown.
Regarding Antoine's departure, an ABC rep told Soap Opera Digest, "Vinessa Antoine exercised her pilot out and is choosing to leave the show. While we are incredibly sad to see an actress of her caliber go, we feel that the character of Jordan Ashford is too important to lose and will be recasting the role."[5][6][7]
On August 10, 2018, Soap Opera Digest broke the news that the role of Jordan had been recast with actress Briana Nicole Henry.[8]
Antoine last aired on September 7, 2018.[9] Henry made her debut on September 13, 2018.[10]
Background
Jordan and Curtis have known each other for half of their lives. Jordan is the widow of Curtis' older brother, Thomas "Tommy" Ashford.
Initially they had a strained relationship because Jordan cheated on Tommy with Shawn Butler, which resulted in a son, T.J. Ashford. Jordan passed T.J. off as Tommy's son for several years. Tommy and Shawn served in the Marines together. Curtis was the one who told Tommy about Jordan and Shawn's affair and Tommy confronted Shawn in a jealous rage. The altercation cost Tommy his life.
The marines attributed the incident to a friendly-fire incident, but Curtis was haunted by the event and his role in it. This eventually led to a drug addiction that cost Curtis a promising career as a Drug Enforcement Agent. Jordan worked with Curtis in the DEA and saw his struggles with addiction first hand.
When Curtis arrived in Port Charles, Jordan feared that he may fall back into drug addiction and didn't want him around T.J. However, as sparks flew between the two, they were able to put apart their differences and forgive one another. After a year of dating, Jordan and Curtis were married on November 27, 2018.
Storylines
Videos & Gallery
Curtis and Jordan got engaged on May 17, 2018 during The Nurses' Ball. Curtis put together an elaborate magic show to propose to Jordan, making it a moment she'd never forget.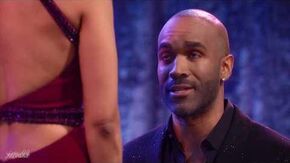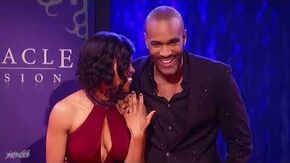 Curtis and Jordan were married on November 27, 2018. The ceremony was attended by several of their close friends and family. Nina Reeves was Curtis' "best person" and Anna Devane was Jordan's Matron of Honor.
References