She-Hulk Trailer Dropped - The Loop
Play Sound
In 2006, Luke Spencer infects the city of Port Charles with the Encephalitis Virus, as a carrier after picking it up on the Markham Islands.
Storyline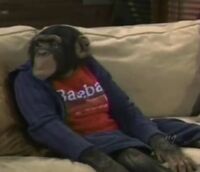 Luke steals a chimpanzee from a tribe on the Markham Islands and brings it back to Port Charles.
People in town begin getting sick, starting with Luke, and at first the chimp is blamed for the outbreak. It is discovered that Luke has encephalitis which was purposely released by Crylium Industries, a pharmaceutical company on the Markham Islands, that wanted to charge for the cure.
Luke's body is used to make a serum for the first few patients and Holly Sutton has vials of the cure that are given to others but Tony Jones, Courtney Matthews, and Danny McCall end up dying from the virus.