Welcome to the General Hospital Wiki!
The wiki about General Hospital that anyone can edit

Latest episodes available on Hulu Plus and free to some on ABC.com and Hulu.com

Main Characters

Click any character to go to their profile!
Families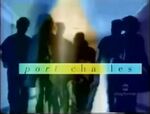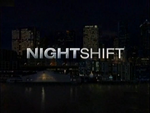 Caution: some pages may contain spoilers!
Latest General Hospital news

Items on this page relate to
current events
. Anything here may be inaccurate or out-of-date due to unfolding events.
Upcoming news
**DAYTIME EMMYS 2022 Announced

 ·

Nominees**
On May 22, 2022, it was announced that Johnny Wactor will be filming the movie "American Sognore".

Brad Schmidt

will temporarily be portraying Brando Corbin while Wactor is gone.
On May 19, 2022, it was announced on Twitter that Nancy Lee Grahn's daughter has Covid and Alexis Davis may be recast again.
On May 18, 2022, it was announced that Annie McDaniels will return as Veronica, for the upcoming 15,000th episode on June 17, 2022.
On May 12, 2022, it was announced that GH just filmed its 15,000th episode that day. This special episode will air on June 17, 2022. Jeff Kober is in the cast photo for that day which means Cyrus Renault may be returning.
On May 11, 2022, it was announced that

Josh Kelly

will be coming to GH as an unnamed character on contract. He will arrive sometime at the end of May.
On May 11, 2022, it was announced that Cameron Mathison will be taking a hiatus as Drew Cain while he films the movie "The Christmas Farm". It is unknown when his last day filming and return will be.
On May 5, 2022, it was announced on Twitter that Charles Shaughnessy is filming as Victor Cassadine and will be back on May 25, 2022. Victor was last seen on April 11, 2022 as Shaughnessy was recovering from a February hip surgery.
On March 30, 2022, it was announced by Maurice Benard that his son Joshua James Benard would be returning as Adam sometime in May 2022. He first appeared on March 16, 2022.
Current news
Nancy Lee Grahn returned to the role of Alexis Davis on May 24, 2022.

Stephanie Erb

had been temporarily portraying Alexis since April 26, 2022 as Grahn was recovering from back surgery.
Réal Andrews returned as Lt. Marcus Taggert, on May 20, 2022. He was last seen March 28th, 2022.
Jacklyn Zeman returned as Nurse Bobbie Spencer, on May 19, 2022. She was last seen on January 20, 2022.
On May 19, 2022, it was announced that Kelly Monaco's house caught fire and suffered serious damage on May 13, 2022. An investigation is underway for the culprit.

Dan Buran

returned as Linc Brown, on May 17, 2022. He was last seen on November 12, 2021.

Jen Ray

returned as Chelsea Lam from May 11-12, 2022. She was last seen on August 21, 2019.

Hannah Choi

portrayed Nurse

Julie

on May 9, 2022.
Evan Hofer debuted as new character Dex, on May 5, 2022.
Christopher Van Etten returned as Chet Driscoll, on May 5, 2022. He was last seen on February 14, 2022.
Steve Burton separated from his wife of 23 years and mother of his three children, Sheree Gustin, on May 4, 2022.
The tradition of passion, intrigue and adventure takes place in the fictional town of Port Charles, in upstate New York.

The prescription for the residents of Port Charles, New York is the love of power—and the power of love. As their daily lives unfold amidst a backdrop of murder, mob wars and mansions, the towering face of General Hospital is a constant. It's the town's common arena, and links the Quartermaine, Cassadine, Spencer, Webber, Jerome, Scorpio, and Corinthos families together.

This wiki covers anything related to the longest-running American soap opera currently in production and the American Broadcasting Company's sole remaining soap opera, General Hospital, and its related spinoffs: The Young Marrieds, Port Charles and General Hospital: Night Shift.

There are currently 46,129 pages and 2,223 articles on this wiki since February 2009.

Official Twitter Feed
Official Facebook Feed
Official Social Media
Helping out
Contribute
Before adding to this wiki, we kindly ask that you remind yourself of basic editing and wiki etiquette at our rules page first. Thank you!

To write a new article, just enter the article title in the box below. Caution: Search for the article first, to make sure it hasn't already been created.
Not sure where to start?
The top navigation will help you move about the Wiki and locate pages. Included are the 9 most recently shown contract and recurring characters, and the 9 most recently departed former characters.
If you are new to wikis, check out these tutorials.
Adding content
Every wiki has two lists of articles that need help called "Stubs" and "Wanted Articles". This wiki also has a list of articles that need images. For more pages that need help, see this page. Don't be shy, get in there.
Uploading images is another really easy way to help out - see the Special:Upload page!
You can find a list of useful templates here.
Check out Tasks for a list of jobs that need doing on the wiki.
Questions? Comments? Suggestions?
We're always looking for new and better ways to improve our wiki! Please don't hesitate to contact an admin with any questions, comments, or suggestions.
Also, if you have an idea for one of our polls, featured articles, featured characters, or featured videos, please let us know!
Active admins: Ylnani • Sparrowhawk8 • Lantefan2012 • Nk3play2 • MysteriousPerson458 • JP80 • Lilygrace83 • Bkshadows
Other American daily soap opera wikis