Dr. Patrick Drake and Dr. Robin Scorpio-Drake are fictional characters and a popular married supercouple from the ABC daytime soap opera General Hospital.
Background
The role of Patrick was originated by actor Jason Thompson on December 7, 2005. On October 30, 2015, after many unconfirmed reports, Jason Thompson confirmed on Instagram that after ten years on the show he has decided to leave.[1][2] He made his final appearance on January 7, 2016.

Thompson was nominated for a Daytime Emmy for Outstanding Supporting Actor in 2011 and 2012. Thompson was nominated for a Daytime Emmy for Outstanding Lead Actor in 2013, 2014 and 2015.

Thompson has since moved to The Young and the Restless to play Billy Abbott.

Robin has been portrayed by actress Kimberly McCullough, on and off, since the character's debut in 1985. McCullough started at the age of seven.

The couple's official song is "Cloud Nine" by JJ Farris, and it was played for the couple when they exchanged "I love you's" for the first time. When the couple first made love in 2006, the song "Collide" by Howie Day, was played for them, but "Cloud Nine" remains the couple's official song. "Hold On To Me Now" by Jacob Park was played for the couple when they made love in December 2015.
Patrick is the son of Dr. Noah Drake and his late wife, Mattie Drake. He is a member of the Drake family.

Robin is the daughter of the legendary Robert Scorpio and his ex-wife, Anna Devane. She is a member of the Devane family and the adventurous Scorpio family.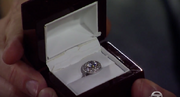 The writers detailed Patrick as the brilliant "dreamy yet arrogant" neurosurgeon son of Dr. Noah Drake. By having Patrick fall in love with Robin, the show's most popular heroine and also HIV positive, the series set out to create one of the genre's "most unique and touching love stories".[3] "These are the kids of legacy characters Robert Scorpio and Noah Drake, giants of General Hospital history," said SOAPnet executive vice president and general manager Deborah Blackwell. "She's HIV positive, he's trying to change his ways, and they're in love. It's an incredibly compelling storyline."[4]


After their meeting for the first time and their first few scenes together, the developing couple's relationship became popular among General Hospital fans. After the birth of their daughter, Emma Grace Scorpio-Drake, interrupts their first wedding on October 29, 2008 (she was born on-screen November 4), the couple finally weds on December 26, 2008 (shown on December 26 and 29).


Patrick proposed to Robin on August 22, 2008 over the hospital intercom but she turned him down. Robin proposed to Patrick on October 2, 2008 in the hospital locker room but he turned her down. They finally got engaged on October 9, 2008 in an interrogation room at the PCPD. Patrick and Robin got engaged again on December 30, 2015.


In 2010, Patrick's college girlfriend, Dr. Lisa Niles comes to town and while Robin is in Africa, the two sleep together. When Robin finds out, she leaves him but by the beginning of 2011, they start to reconcile and eventually get their marriage back on track.


Sadly, they got divorced in 2014. But in 2015, they found their way back to each other and remarry on January 7, 2016. They welcomed their second child together, a son named
Noah Robert Scorpio-Drake
in July of 2017.
Storylines
Classic quotes
Patrick (to Robin): 'But I was wrong. When I thought I lost you, I was in complete panic. I had never felt so alone, so helpless in my life -- at least, not since I lost my mom. And I realized that living with HIV would be a blessing compared to living without you. So I'll go take the test, I'll go to the chapel and say a prayer, I'll paint the kitchen that awful yellow -- because I love you beyond reason."

Patrick: "I would stop flirting if your stalin-like charm hadn't driven me to seek company elsewhere."
Robin: "Do these lines actually work on some women?"
Patrick: "I don't know. I haven't tried that one yet. You bring out the best in me, Robin."

Patrick: "When this moment is over, I can bet that I'll love you more than I even thought was possible."
Robin: "You're pretty amazing. And I love you so much, it hurts."
Patrick: "Nah, it's the stitches." (laughs)
Robin: "No, I swear..it's my heart bursting."

Patrick: "I just wanted to come and say happy birthday. Tell you that I'm thinking about you."
Robin: "Thank you."

Patrick (about Robin): "Truth is, it did scare me — marriage, family, the whole thing. But I didn't know anything about that except I said I was going to be better at it than my father was, and I don't want to be who I was before. I like who I am when I'm married to Robin. When I'm Emma's father. I want that back."

Patrick (to Robin): "I love you. Not maybe, not possibly, not someday. Right now, tonight. The fact is I've loved you for a long time. I don't even know when it started. I realized that I need you, I trust you, I admire you. And you can be wrong a lot of the time and you can drive me crazy a lot of the time, but I love you, completely...I just thought you should know."

Robin (to Patrick): "I've been hiding out for a long time. And the only thing that I have to show for that is loneliness and what I'm afraid to admit to in the first place. It's a sad, wasteful way to live, so here goes. I think that you are amazing and brilliant and you're also really funny and charming. And you're my best friend. I love you."

Patrick (to Robin): "You and Emma are everything to me and I'll do whatever it takes."

Patrick (to Robin): "I love you, I always will."

Patrick: "You changed my life. You changed me. You showed me what's really important."
Robin: "Wow...you really did miss me didn't you?"
Patrick: "You have no idea."

Patrick: "Can I have your attention please? I would like to say a few words about Robin Scorpio. She's incredibly tender. And she cries at the drop of a hat. It's pretty adorable. Especially now that she's pregnant, she's hormonal. But what I love the most about Robin is her unbelievable strength. She faces her fears and she stares them down. She's been scared, truth is, for some time. And you've overcome your fears, and I'm -- well, I think that I'm your last fear. So I'm here to tell you that -- not to be scared any more. Because I'm in this for the long haul. Whatever that means. And we can face our fears together. Me and you. As a family. As a husband and wife. So, Robin, hey -- say you'll marry me?"

Robin: "He is -- he is -- he's like a stallion. He's a raw, untamed -- I mean, I still can't even feel my toes. He about broke my hip. I mean, every single time -- I can't -- I can't get enough. I just want more. "More, please? More?"
Patrick: "If you want more, Dr. Scorpio, you can have it anytime."

Patrick: I'm ready to do this if you are. I'm prepared to deal with the H.I.V."
Robin: "It's usually really hard for me to trust somebody this much, you know? But I'm starting to catch a glimpse of what's underneath the Dr. Hottie routine. I'm starting to think that there's hope for you yet. I think someday you'll let me see the good person that I know that you truly are. It may take some time, some perseverance, but it'll be worth the wait. I guess what I'm saying is I'm in for the long haul if you are."

Patrick: "Did I tell you how sexy that sleuthing hat looks on you?"
Robin: "Dr. Drake, are you hitting on your wife, in the middle of the workplace, in the bright light of day."
Patrick: "Yes, I am, and I happen to know there's a storage closet that's unoccupied right over there."
Photos and videos
After two failed proposals, Patrick and Robin finally got engaged on October 9, 2008 in a PCPD interrogation room after Mac arrests Patrick.
Patrick and Robin propose to each other on December 30, 2015.
Patrick and Robin were married by Father Coates on December 26, 2008. Patrick and Robin renewed their vows on their 5 year wedding anniversary (It was Jan 2, 2014 in real life). Patrick and Robin were remarried by Mac Scorpio in their old house on January 7, 2016.
See also
References
Community content is available under
CC-BY-SA
unless otherwise noted.