Sonny Corinthos and Brenda Barrett are fictional characters and a popular formerly married supercouple on the ABC daytime soap opera General Hospital.
The couple was popular in the 1990's and for a short stint from 2002-03. They reunited when Brenda returned to the series in 2010 and 2013.
The couple has had many stand in their way, but mostly Brenda's ex-fiancé Jasper Jacks and Sonny's now wife, Carly Corinthos.
Casting and music
The character of ruthless mob boss Sonny Corinthos was originated by Daytime Emmy Award winning actor Maurice Benard on August 13, 1993. After four years with the show, Benard left on September 24, 1997, and after a brief return in the spring of 1998, has continued to portray Sonny since December 18, 1998.
In 2003, Benard won the Daytime Emmy Award for Outstanding Lead Actor for the role of Sonny Corinthos. Since 1998, Benard has been with General Hospital for 13 years and including his first run on the show, he has been playing Sonny Corinthos for a total of 17 years.
The role of the beautiful and tenacious Brenda Barrett was originated by Daytime Emmy Award winning actress Vanessa Marcil on September 18, 1992. After a six-year run with the show, the character of Brenda was believed to have died after her mentally ill mother drove their car off a cliff. After a four year absence, Marcil reprised her role for a few short months in 2002 to 2003. In 2010, after a seven year absence from General Hospital, Marcil once again returned to the show as Brenda and left in 2011. She then made a brief return in 2013.
Marcil was nominated for a Daytime Emmy Award in the category of Outstanding Supporting Actress in 1997 and 1998 for her role as Brenda. In 2003, she won a Daytime Emmy Award in the category of Outstanding Supporting Actress for her role as Brenda.
The couple's official song is "Home Again," written and performed by Daena Jay. The song was given to the couple in 2010, and used for the very first time when Sonny and Brenda came face to face for the first time in seven years on September 7, 2010. The song was used for the duration of Sonny and Brenda's time together and featured heavily during their February 2011 wedding. Sonny and Brenda shared their first dance as husband and wife to "Home Again" during their wedding. The song "The Nearness Of You" by Sheena Easton was played the first time the couple made love. "Crazy Love" by Cassandra Wilson is another S&B song.
Background
Sonny and Brenda were engaged and set to get married in 1997 but Sonny left her at the alter. Sonny proposed to Brenda years later at Luke and Tracy's wedding and they married on February 18, 2011 and had traditional vows. Sadly, they divorced later that year.
Storylines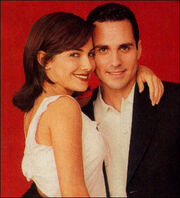 In 1993, Sonny and Brenda met each other informally through their romantic ties to Karen Wexler and Jagger Cates respectively. When they met the attraction between them was almost instantaneous, it also had a hint of the forbidden as Brenda was only 18 years old and Sonny was in his early 30s. When Sonny officially introduced himself to Brenda on the Port Charles docks, the attraction between them grew to an all out flame.


Sonny and Brenda were intensely attracted to one another and played a game of cat-and-mouse, as each took turns hesitating to jump into a relationship that both knew neither could turn away from once it began. When Sonny is shot after attempting to break mobster Frank Smith out of prison, Brenda nurses him back to health and their romances truly begins. Everyone warned Brenda of how dangerous Sonny was but she refused to believe them, because she wanted to be with him.


Sonny and Brenda finally made love while on a trip to the city for L&B (Lois Cerullo and Brenda Barrett) Records, a business that they both were associated with. Their relationship sees Sonny open up his heart and let Brenda in, often through a series of fights and make up sessions that came to define the couple. While dating Sonny, Brenda grew to be a confident woman through his encouragements.
The rumors of Sonny and his mob ties increased and in an attempt to prove the naysayers wrong, Brenda wore a wire in hopes of proving her friends wrong and finding out the truth about Sonny's organization. Lily Rivera found out about the wire and told Sonny who was furious with Brenda. He broke up with her and threw her out of the house, telling her that he never wanted to see her again.


Brenda was heartbroken over the breakup, but nevertheless still planned on winning Sonny back. That proved almost impossible however, when Sonny married Lily, the daughter of a Puerto Rican mob boss that could assure him protection from going to jail. Even though Sonny was married to Lily, he continued to drift back to Brenda because even in all of his anger at her wearing the wire, he had never stopped loving her.


Sonny finally admitted his true feelings to Brenda and attempted to leave Lily for her, but shortly after, Lily discovered that she was pregnant. Knowing what having a child means to Sonny, Brenda realizes they can never have a future and moves on to marry widower Jasper Jacks. Jax and Brenda's marriage turns out to be invalid when Jax's wife Miranda Jamison turns up alive. Brenda returns back to the city just as Sonny's wife Lily and their unborn child are killed in a car explosion meant for Sonny. Due to this, Brenda decides to stay with Jax, but still helps Sonny cope with his loss.
Some time later, Sonny was framed for a drug rap. Brenda was also kidnapped and taken to the catacombs so that Sonny would rescue her. An explosion at the catacombs trapped them both in a cave. While trapped together in the cave, the two admit their feelings for one another and make love again. They were rescued by Jax, and Brenda admitted the truth to Jax, telling him that she was still in love with Sonny.


Jax and Brenda separated and Sonny and Brenda became a couple again. Hernando Rivera, Lily's father wanted revenge against both Sonny and Brenda and when Dr. Pierce Dorman was murdered, he framed Brenda for the deed. Sonny later kills Hernando in self-defense and ultimately clears Brenda of all the charges against her. With Sonny and Brenda now in the clear, they finally move on and Sonny proposes. Brenda happily accepts and the two plan to marry after overcoming and accepting the differences in each others lives. Once they were married, Sonny intended to leave the mob and the two of them would leave Port Charles behind to start a new life together.
On their wedding day, Sonny realized that Brenda would never be safe with him, and fearing that she would meet the same fate as his first wife Lily, he left her at the altar and sent his lieutenant Jason Morgan to tell Brenda that he had left town. Brenda was devastated and went to live with the Quartermaine family for awhile before moving in with Jax. Jax tries to help Brenda cope and even calls on her sister Julia Barrett to help Brenda deal with the loss of Sonny, but Brenda's emotional and mental health only got worse with time.


Brenda is institutionalized and after she recovers she decides that she wants to be with Jax and they plan to marry. By this time, Sonny returns, but Brenda has already moved on to be with Jax and Sonny is understanding of her decision to move on.


In 1998, Brenda's estranged mother Veronica Wilding arrives in town and tells Brenda that the same mental illness that was plaguing her, could be hereditary and Brenda could carry the gene. Brenda got tested to see if she carried the gene, but before she could see the results, her mother drove off a cliff, with Brenda in the passenger seat. Brenda was presumed dead and in his grief, Jax ripped up the test results without reading them.
In 2002, Brenda turns up alive, on the yacht of arms dealer Luis Alcazar. Luis had rescued Brenda from the water after her accident and brought her back to Port Charles. Luis tells Brenda that she does have Veronica's illness, but he was going to care for her. Luis becomes insanely jealous of Brenda's past with Sonny and Jax and plans to kill them both, because Brenda still held strong feelings for them.


In an attempt to escape, Brenda lures Luis to St. Timothy's Church, where they are supposed to marry. Brenda opens the doors of the church to find a shocked Sonny and then watches in horror as he is shot multiple times. Jason arrives and finds Brenda crying over Sonny who orders Jason to keep her safe. Brenda blames herself for Sonny's "death" and tries to escape from Jason to warn Jax. Eventually she escapes and warns Jax, but he is still shot. Luckily he survived and at this time Sonny, who had faked his death, returns and attempts to kill Luis. Jax becomes paralyzed from his injury and Brenda helps him recover.
Brenda begins to worry about the damage her renewed love for Jax could do, and blackmails Jason into marrying her. Jason agrees but only to keep Brenda away from Sonny, who is now married to his best friend, Carly Corinthos. Luis convinces Skye Quartermaine, Jax's jealous and jilted ex lover to help him kidnap Brenda. He takes Brenda away on a plane not knowing that Sonny is hiding onboard.


The plane crashed into the jungle, but Sonny and Brenda are rescued by Jason and Carly. Jax later found out that Luis had been lying and revealed to an overjoyed Brenda that she did not carry her mother's mental illness disease. When Luis is killed, Skye blames Brenda for the murder. Brenda along with Jason are arrested and put on trial for his murder. However, evidence is found that cleared Jason and Brenda of all the charges and they left town to get a quick annulment of their marriage.
On the night before her wedding to Jax, Brenda runs into Sonny. They had unfinished business from the night when he left her at the altar and they finally confronted it. She forgives him for it and the two share a passionate kiss that is witnessed by Carly. Hurt and angry Carly quickly leaves and tells Jax what she saw.


Feeling betrayed Jax called off his wedding to Brenda because he couldn't trust her. Brenda later ran into Sonny, who revealed that Carly had left him too. Upset and heartbroken, Brenda decides to leave town. Jason drops her off at the airport and after they say their goodbyes, Brenda leaves Port Charles to start a new life.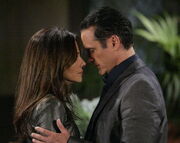 In 2010, after a seven year absence, Brenda returns to the screen, this time in Rome, Italy. She is being threatened by a European crime lord named The Balkan who wants revenge on her for killing his son Aleksander Janacek. While fleeing from an attempt on her life, Brenda runs into a crowd and is shocked to find Sonny who reveals that he is on the run from the police. After reminiscing about their past relationship, she persuades him to return home.


When Brenda's security seems to be failing, her friend Suzanne Stanwyck contacts her ex-husband, Jason Morgan to come and protect her. Jason brings Brenda back to Port Charles realizing that he would be able to better protect her there. Back in Port Charles, Brenda meets Damian Spinelli and reunites with Jax and her best friend Robin Scorpio. She later goes to see Sonny to tell him that it would be best if they stayed away from each other.


While visiting Sonny, she runs into Dante Falconeri, Sonny's son with Olivia Falconeri and Sonny introduces them, but it is clear that they already know each other. Even though Brenda told Sonny that she wanted nothing to do with him, he still broke up with Claire Walsh, a woman he was involved with at the time, so that he could be free to pursue Brenda.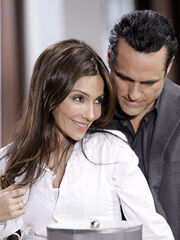 Overtime Brenda admits to Jason and Dante, the truth behind why she is running from the Balkan. It is revealed that Brenda was involved with The Balkan's son Aleksander, but once she learned that he was involved with exploiting children, she left him. Aleksander became obsessed with Brenda and started stalking her. While in Manhattan, Sonny's son Dante became her bodyguard and they bonded, but she was not aware that Sonny was Dante's father at the time.
Aleksander's torture of Brenda finally came to an end when she killed him in self defense and to prevent him from killing her close friend Dante. Brenda was terrified after she shot him, but Dante dumped the body and covered up the murder. While in Port Charles, a similar event occurred. A mobster named Anton Banovic was sent by the Balkan to kidnap Brenda and ended up in a fight with Dante. Brenda shot and killed him in order to save Dante. After the event she broke down and was later charged with his murder by the Banovic family.


Theo Hoffman was hired to be Brenda's lawyer and get the charges against her dropped. Theo and Diane Miller, Sonny's attorney worked to get the charges against Brenda and Dante dropped and eventually they succeed and the law suit is ended in a settlement. Sonny remains by Brenda's side throughout these ordeals and vows to protect her and keep her safe. This brings them closer and over time their love rekindles.


On December 27, 2010, while attending the wedding of Luke Spencer and Tracy Quartermaine together, Sonny and Brenda get engaged again. Sonny tells Brenda he has "never been able to let her go" despite the passage of time, other marriages and having children. Brenda says no at first, but after some convincing she accepts Sonny's proposal. They plan to marry in February and both are overjoyed that they finally got the chance to gain back all that they had lost in the past.


Sonny and Brenda made the announcement of their engagement at Luke and Tracy's wedding reception. Meanwhile, Spinelli reveals to
Carly
that Brenda and Dante had a child together, but the truth about the child wasn't as it seemed. Nevertheless Carly ran with the information and was determined to use it to keep Sonny from marrying Brenda.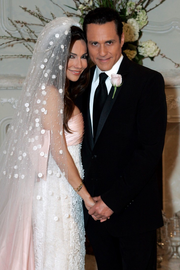 On January 11, 2011, Sonny gave Brenda two rings - one that he was supposed to put on her finger at their first wedding in 1997 and the second to assure her that he will show up on their second wedding in 2011. Sonny then shows Brenda a third ring that symbolizes their future together, and how much he'll always love her. He tells her he will give her the third ring at their wedding.


On February 18, 2011, their wedding finally happened and was on the air for 6 days. Sonny's daughter Kristina Corinthos-Davis and his niece Molly Lansing-Davis were bridesmaids and his son Morgan Corinthos was the keeper of the ring. Brenda's best friend Robin Scorpio-Drake was Brenda's matron of honor and Sonny's son Dante, was his best man. Sonny's son Michael Corinthos was a groomsman.


Brenda was walked down the aisle by Jason. She felt this was appropriate since Jason was the one who was there for her, when Sonny left her at the altar in 1997. The wedding, held at Archer's Pavilion, was very elaborate, and close friends and family were in attendance. Before the actual wedding, the couple faced many obstacles that attempted to stop their wedding.
First, Jason went missing and there was a concern that he would not be available to give Brenda away. Next, Carly threatened Brenda with revealing her secret past with Dante and insisted that she leave Sonny at the alter. Lastly, Sam McCall and Jason discovered that the Balkan was actually Brenda's lawyer, Theo Hoffman, and he had been using his proximity to Brenda to wreak havoc in her life and exact his revenge.


Brenda finally makes it to the altar, but objects to her own wedding, knowing that Carly would do so if she didn't. Brenda breaks down and tells Sonny about what she thought was her miscarriage and her relationship with Dante. She revealed that after killing Aleksander she found out she was pregnant with his child. In order to protect her child, she hid her pregnancy and Dante declared himself the father, so that no one would know it was really Aleksander.


Brenda started walking away from the altar - assuming that the wedding was off after her secret was revealed, but Sonny stops her, forgives her on the spot and decides that he cannot let her leave like he did in 1997. Sonny gives a memorable speech about how much he loves Brenda and how her father was wrong to make her believe she's not worthy of love. Sonny and Brenda then finally marry amidst a mostly happy crowd.
As Sonny and Brenda leave for their honeymoon, a bomb explodes in the limo that Brenda had just gotten into. This scene was a reference to the famous 1996 "Clink...Boom!" scene, when Brenda and Jax marry ("Clink") just as Sonny's wife, Lily, dies in a car bomb ("Boom"). Sonny is shocked and devastated at the thought of losing Brenda and vows revenge against Theo. After the explosion, he refuses to leave her body at the site of the explosion and insists on seeing her body.


When they lift the tarp, it was revealed that Sam was in the car, used as a decoy due to her resemblance to Brenda, and Brenda was nowhere to be found. At this time it was also revealed that Brenda's good friend Suzanne Stanwyck was actually Theo's wife and Aleksander's mother and she was in on his plan the whole time to help Theo with his revenge. Theo kidnapped Brenda and took her to a cave to interrogate her on the whereabouts of his grandson who he believes is still alive. After Sonny, Dante, and Jason catch up to Theo, he releases her and escapes, but not before injecting her with a deadly neuro-toxin. Sonny rescues Brenda and rushes her to the hospital. Due to the efforts of Robin and her husband Dr. Patrick Drake, Brenda makes a full recovery and Sonny takes her home.
Soon after Sonny and Brenda return home and when Brenda is fully recovered, they leave for Positano, Italy for their honeymoon. During the honeymoon she admits to Sonny that she sometimes misses her son, whom she still believes that she miscarried in her 7th month of pregnancy. Their honeymoon is cut short however when they get the news that Jason's son Jake Spencer was killed in a hit and run accident and they rush home to support Jason.


Carly's daughter Josslyn Jacks, with Brenda's ex-lover Jax was also diagnosed with kidney cancer. In the wake of these tragedies Sonny returns to support Carly and Brenda goes to Carly to make a truce. Sonny and Brenda are there for those that they care about, but still take time to themselves to enjoy their new life as husband and wife.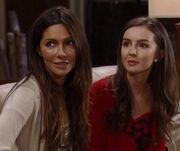 In late April, Suzanne returns Lucian, Brenda's presumed-dead son, to her, but this begins to cause problems in Sonny and Brenda's marriage. Before returning Lucian, Suzanne kills Theo in an effort to protect her grandson. After returning Lucian, Suzanne admits to Brenda and Sonny, that Brenda did not have a miscarriage while on a relief trip for ASEC in Africa, but instead she drugged Brenda and had the baby delivered early, in order to protect him from Theo.


She then lied to Brenda and told her that she had a miscarriage and hid her son away. Enraged, Brenda kicks Suzanne out of their lives but eventually forgives her because she is Lucian's grandmother. Brenda bonds with her son, but has doubts about raising Lucian in a mob environment, while Sonny, distrustful of Suzanne, doubts that Lucian is actually Brenda's son and convinces her to get a DNA test.
However, before they can, Suzanne kidnaps Lucian and takes him away to San Antonio. Sonny enlists the help of Dante and Carly to bring back Lucian, but when they arrive in San Antonio, they discover that Suzanne has pulled the wool over their eyes once again. In San Antonio, they find out that Lucian is not Brenda's biological son, but was used as a decoy to throw Brenda off the trail of her real son. Suzanne did this so that she could move to Switzerland with Brenda's real biological son, Alec Scott and Brenda would never be the wiser.


Suzanne was apprehended with Alec by Sonny, Dante and Carly, and while Carly tended to Alec, Dante arrested Suzanne after a short standoff where she held a knife to Sonny's neck. Sonny returned home with Alec and introduced him to Brenda, while Suzanne was taken into custody in Port Charles. After bonding with Alec a little, Brenda confronts Suzanne who states that she was only trying to protect Alec from Sonny's lifestyle, which was in Suzanne's mind similar to Theo's and Aleksander's.
With the chaos mostly gone and Suzanne in custody, Brenda was finally free to move on, continue her life with Sonny and bond with her new son Alec. She also begins to counsel Sonny's only daughter Kristina on how to handle her new crush on older guy Ethan Lovett. Brenda expresses her desire to have Sonny bond with Alec, like he did with Carly's son and Sonny's adopted son Michael Corinthos, but Sonny didn't want anymore children and had a hard time bonding with Alec. This caused another rift in Sonny and Brenda's marriage.


Brenda later expressed her desire to have Sonny adopt Alec with Sonny's lawyer Diane Miller, but Diane refused to do the adoption, because she didn't want to help expose another child to Sonny's dangerous lifestyle. Sonny also didn't want to adopt Alec, because of all that his kids had gone through and this only led to more fights between Sonny and Brenda. On top of their internal problems, Sonny's mob rival Anthony Zacchara began targeting Brenda and Alec as a way to get to Sonny. In the summer, Brenda and Sonny's problems only grew, when Jax and Carly's custody battle over their daughter Josslyn, began to interfere in their marriage.


Sonny took Carly's side in the fight and Brenda supported her friend Jax, while not bothering to mask her disdain for Carly and frequently commenting on Carly's bad mothering skills. The custody battle and Jax's manipulations also intensified Brenda's fear of raising Alec in Sonny's lifestyle. Sonny and Brenda had many fights over Carly's right to her daughter and Jax's right to protect his daughter from the mob. When Jax issued a subpoena to Brenda to testify against Sonny in the custody trial, Brenda asked for Sonny's support and they tried to come to some sort of agreement, so that their friendships with Carly and Jax respectively, wouldn't ruin their marriage.
Nevertheless, the problems between Jax and Carly continue to bleed into Sonny and Brenda's marriage, and things get even worse when Brenda tells the judge at Josslyn's custody trial about the dangers she and Alec have faced since she married Sonny. When Sonny found out from Carly, that Brenda told the judge about the shooting that was never reported, he maintained his support of Brenda and instead focused on taking down Jax.


Sonny was afraid that Jax might try and take Brenda away from him as well as take Josslyn from Carly, and that only fueled his motivation to stop Jax and make him lose everything. The custody battle took a nasty turn when Sonny, Carly and Jason figured out that Jax paid off court appointed mediator, Grace Yang, so that he could win custody. In retaliation, Sonny blackmailed the mediator with this information and made her help him frame Jax for assault and drug possession.


The mediator on Sonny's orders, drugged Jax and accused him of attempted rape. When Brenda found out what Sonny did to Jax, she was angry and appalled at his actions and they had a big fight, which resulted in Brenda walking out on him. When Sonny arrived back home later that night, he was upset to hear Brenda making arrangements for her and Alec to leave and stay at the Metro Court Hotel. Brenda couldn't deal with what Sonny did to Jax and had decided to leave him.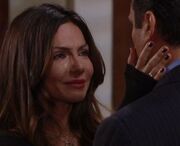 At Greystone they had another big fight about Sonny's lies and deflections and Brenda continued to defend Jax's honor, while Sonny tried to evade her questions about what really happened between him and Jax. Brenda was horrified that Sonny messed with drugs and brought up how their close friend Stone Cates contracted HIV and died from sleeping with a woman who did drugs. After Stone died, Sonny promised Brenda that he wouldn't mess around with drugs and Brenda was deeply hurt by this, because she felt that Sonny broke his promise to her by drugging Jax.


She also felt that he had lost all of his morals and given everything up for Carly's sake and that sickened her. Brenda and Sonny then fought about her place in Sonny's life in comparison to Carly's place in Sonny's life. Brenda explained to Sonny that she did not want Alec around Sonny's lifestyle and she could no longer deal with Carly or keep silent when Sonny made decisions that she did not agree with - therefore she made the painful decision to leave him.


Sonny pleaded with her to stay with him and begged her not to run to Jax, but Brenda told him she wasn't running to Jax, she was only leaving him. Sonny wanted to work things out, but Brenda felt that there was nothing left to work out and her only option was to leave him. Brenda admitted that after she learned what he did to Jax, she knew in her heart that she didn't like Sonny anymore. They shared one last kiss and then Brenda walked out the door, leaving Sonny to break down.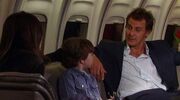 The next day, the judge made his decision on Josslyn's custody. Brenda went to the courthouse with Jax to support him and Sonny went with Carly to support her. While waiting outside to hear the judge's ruling, Sonny and Carly got into another argument with Brenda and Jax, until the judge called Carly and Jax into the room. Carly was awarded full custody of Josslyn and Brenda was very upset that Jax lost his daughter.


She went back to her suite and later Sonny showed up and tried to work things out with her again. They fought some more about Carly and Jax, and Sonny begged Brenda to come home, but she refused, because she no longer believed that Sonny's home was her own. Carly later got involved in their troubles and tried to manipulate Brenda into taking Sonny back. Carly and Brenda fought, but Carly went ahead with her plan anyways and tried to get them back together because she wanted to see Sonny happy.


Brenda went to see Sonny one last time at his place to say goodbye. After talking they realized that there were too many differences between them and they wanted different things in life. Sonny and Brenda shared a tearful goodbye, and Brenda returned her wedding rings to Sonny. After leaving Sonny's, Brenda said goodbye to Robin and then left town, returning to Rome with Jax and Alec. When Sonny heard that Brenda left town with Jax, he was angry and heartbroken and decided to leave town for a little while.


On November 21, Diane gave Sonny divorce papers that were sent from Brenda and Sonny signed them making his divorce from Brenda official. Diane told Sonny that Brenda and Alec were doing very well in Italy and were thriving in their new atmosphere.
Brenda returns on April 2, 2013. She comes to Sonny's place, and invites herself in as Sonny wonders to himself why she is in Port Charles. Brenda says she has come back to attend the Nurses' Ball in honor of Robin. They talk about how Robin meant so much to them. Brenda says she misses having a friend like her; one who could be trusted with anything and everything. Brenda explains that was why she gave Robin the letter to give to Sonny before she left for Rome.


Sonny at first doesn't remember the letter, but then realizes that he tore it up and threw it out before he read it. Brenda is shocked; if he had read her letter things might have turned out differently. She tells him that in the letter, she told him that they needed time apart. When things calmed down, she wanted Sonny to come see her in Rome and they could try again. Ever since she gave Robin the letter, she was sure that every knock at her door would be Sonny. When enough time had passed and he never came, she took that as his answer.


Sonny tells Brenda there is someone else in his life, but he thinks she's lost to him, just like he lost Brenda. He says he won't be able to look at her without thinking about what could've been, and Brenda adds that she also came to see him because she has moved on too. She reveals to a visibly livid Sonny that she is engaged to Jax.


At Brenda and Jax's hotel room at the Metro Court, Carly tells Jax that Brenda was at Sonny's the night before. Jax confronts her and Brenda admits that she was with Sonny and wanted a second chance with him. Heartbroken, Jax walks out on Brenda. Brenda shows up at the Nurses Ball to honor Robin, and walks into the Metro Court on the red carpet, much to Carly and Sonny's surprise. Carly takes a few digs at Brenda on live television, but Brenda casually brushes her off and says her (and Jax, in spirit) are there in Robin's honor.


In the ballroom, Brenda finds her name card next to Jax's. Carly comes over with the signed divorce papers and goads Brenda into an argument. Brenda exclaims that Carly is jealous and an "enormous bitch." Sonny and Shawn intervene, and they take their seats for the Ball. Later, Brenda begins a food fight and Carly kicks her out.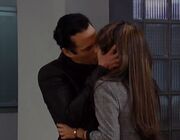 In a deleted scene never aired, Brenda talks to Robin, saying she thinks she's screwed everything up again. Sonny comes out into the lobby and tells her he didn't want to be in a place that she wasn't welcome. Robin wouldn't have wanted Brenda to be alone and sad. She tells him that Jax left, and said Carly stopped him from making the biggest mistake of his life. Sonny said it would have been a big mistake to marry Jax too. He hugs her and leaves as Carly looks on.


The morning after the Nurses ball Carly brings Brenda's room service to her room and finds
Michael
in her bed. While Brenda and Carly physically fight in the lobby of the Metro Court, Michael and AJ are talking about the incident of spending the night with Brenda. Michael confesses to Sonny about the ordeal. It is later shown that Brenda and Michael never slept together and it was just a ploy to make Carly mad. Brenda decides to head back to Rome when she spots Sonny at the airport. She tries to get back together with Sonny, but he says that it is not the right time. Brenda boards the plane and leaves town again.
Classic quotes
Sonny (to Brenda): "We don't have a choice, like moths to a flame."

Sonny (to Brenda): "Is it enough to say that you make the blood in my veins so hot that I can barely touch my own skin? I have never wanted another woman as much as I want you. Is it enough to say that I… that I think about your face, your mouth and when I do, I want to stop whatever I'm doing and make love to you?"

Sonny: "I have always loved you, and I will always love you. No matter what happens, you have to know that."
Brenda: "Do you know in my heart I never really left you?"

Sonny: "Brenda saved my life. And she's been going on saving it ever since. All the good things in my life I owe to her, one way or another."

Brenda (to Sonny): "Sonny, don't you know that I would rather stay here and die than be without you for another day."

Brenda (to Sonny): "This irresistible force just keeps drawing me to you."

Sonny (to Brenda): "You're a part of me Brenda, and I love you."

Brenda (to Sonny): "I need you, I can't sleep. Every time I close my eyes, I see your face, I hear your voice, I feel your mouth."

Brenda: "I'm scared."
Sonny: "Then walk away."
Brenda: "That scares me even more."

Brenda (to Sonny): "We were something else together you know, we were like a force of nature."

Sonny (to Brenda): "You're the best thing that has ever happened in my life. I need you in my life. I'm going to take care of you and protect you always."

Sonny (to Brenda): "You're my drug Brenda."

Sonny (to Brenda): "We're real, this is real. It might be messy, it might be inconvenient, but it's the strongest thing you'll ever know."

Sonny (to Brenda): "You're a part of me Brenda, and I love you."

Brenda (to Sonny): "I want to make sure that you're happy because I – I wanted you to know… that I am. And it's because of you."

Sonny (to Brenda): "I know my limitations and you're not one of them."

Brenda: "I wish I could make you feel the way you make me feel."
Sonny: "You know I love you."
Brenda: "No, I mean what your mother wanted for you. To be safe. You're so strong Sonny and I know that you are never going to let anything bad happen to me. That's how I want you to feel. I want you to feel safe. And I can't change all the bad things that people did to you in your life, but I want you to know that your heart is safe with me."

Brenda (to Sonny): "Remember....you remember, don't forget.....diamonds at the start, diamonds at the end."

Sonny (to Brenda): "No matter where you are, I will always love you."
Photos and videos
Sonny gives Brenda two rings on January 11, 2011 (a ring representing their past and their present). Sonny and Brenda finally got married at the Archer's Pavilion on February 22, 2011. The couple honeymooned in Positano, Italy on March 23, 2011.